"Don't be fooled by the size of this sleeping giant. This thing is jam packed with the dark satirical wit that Hines will soon be known for. Dark humor laced with intellectual social commentary...in what on the surface appears to be stereotypical characters but which are actually just another level of his outlook and creative breakdown of the social cliques found in the corridors and classrooms of our nation's schools as he spins a tale of nine high school seniors competing on live television for an all expenses paid, once in a life time opportunity to attend the college of their choice.
Valedictorian U.S.A. manages to successfully lampoon shows like Survivor, Big Brother, and Fear Factor in a no holds barred fashion that leaves you more entertained than any combination of these type shows you can think of."
Bill Gladman, Comic Related
Below are sample pages from my first graphic novel (currently being self-published chapter by chapter). You may buy the complete first issue in the "Buy Stuff" section, or at Around About Books or Super Fly Comics.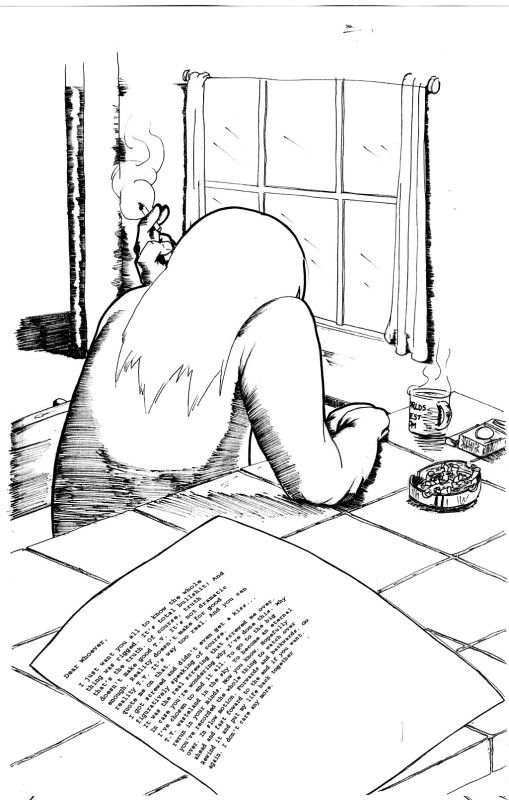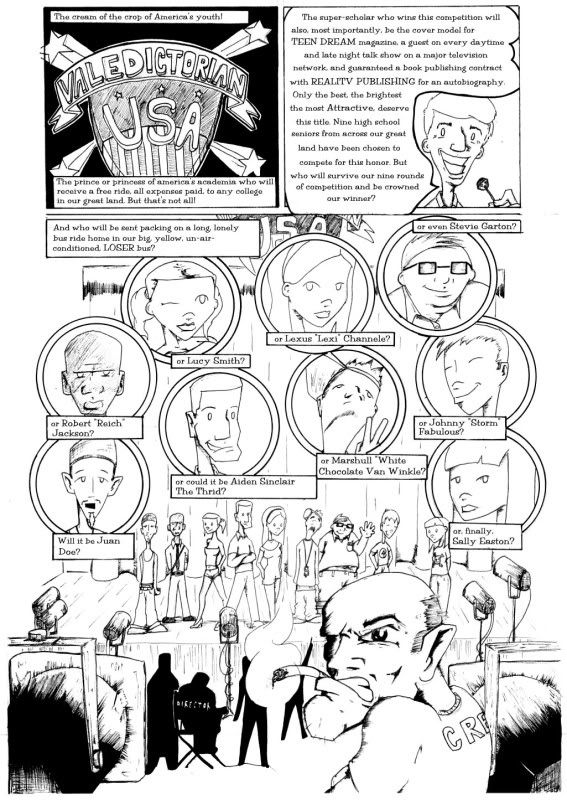 PURCHASE AN ELECTRONIC COPY HERE FOR 1/2 THE COVER PRICE! 

CLICK THE LOGO ABOVE, FARTKNOCKER!