| | |
| --- | --- |
| Posted on December 4, 2008 at 6:07 PM | |
Okay, in part one I neglected to mention that I listened to a lot of Anthrax in high school as well. It took a while for their music to totally click with me, but, once I saw the video for "Indians" I was hooked.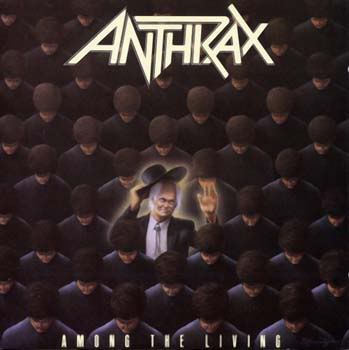 At the time, I had no idea that Anthrax was mixing west coast speed metal with NYC hardcore punk. I just knew that they were very weird and edgy. Plus they had intelligent lyrics, unlike a lot of cheeseball metal bands who talked about dragons, swords, fire (see: Dio). Anthrax, in my humble opinion, is still criminally underrated. Not only did they meld metal and punk, they also pioneered crossovers between rock and rap. Unfortunately, the Nu Metal bands of the 90's would beat that horse until it was a fine red mist. But I digress.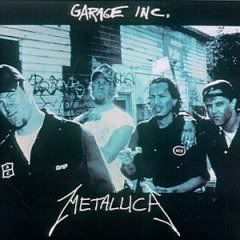 Also around this time, Metallica (who I used to respect) released their $5.98 Garage Days E.P. Yes, I know the above image isn't the cover but I'm too lazy to hunt it down. Anyway, back when Metallica still had street cred and weren't the lapdogs of music business execs (as well as whiny, middle-aged therapist-coddled documentary-making douchebags) they put out an E.P. that showcased their underground influences. They turned me on to catchy punk classics by Discharge, the Misfits, etc. I remember being amazed by how catchy these punk remakes were...even catchier than most of Metallica's tunes at the time. But still, I looked down my huge nose at punk, thinking it was just for politically-minded outcasts who could only play three chords.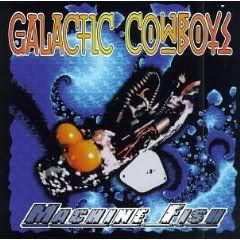 Eventually I became a total worshipper of the mighty King's X, thanks to a friend who used to (and does again) live in Texas. King's X had no punk influence whatsoever, but they introduced me to another insanely gifted Texas band called the Galactic Cowboys. GC didn't show any punk roots at first, but by their Machine Fish CD they did. I'm not sure when their bassist (Monty Colvin) became a pop punk fan, but Machine Fish marked a songwriting departure from GC's thrash influences into a more punk realm. All of their music is freakin' amazing, but if you can listen to "Feel the Rage" without wanting to pogo while playing air guitar, you have no pulse. To me, the Galactic Cowboys' albums always epitomized what rock was truly capable of, or at least what I enjoyed most: honesty, melody, heaviness, and intelligence.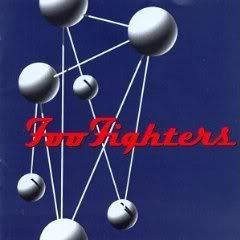 Somewhere around this time I also became a huge fan of the Foo Fighters. The first time I heard "Monkeywrench" on the radio (while stocking shelves third shift in a grocery store) my jaw hit the floor with an audible CLUNK. To this day, I love every song on The Colour and the Shape. Some of their later releases have been a little inconsistent, but this CD is flawless. Everything I just mentioned about GC's greatness was also present on these Foo tracks, but the production was a lot slicker and polished. Don't let the big recording budget throw ya...or the fact that Mr. Grohl was Nirvana's drummer. If you hate grunge, the Foos may still appeal to you.
     Eventually, with the success that the Foos and bands like Green Day began to enjoy, major record labels began signing every lame-ass pop punk band they could get their grimey hands on. Some of them weren't horrible, but most sucked total donkey balls. I remember constantly complaining and telling people that these bands were not real punk. Even though, at the time, I didn't like traditional punk (whatever that is), I could smell a fake with these corporate rock douchebags. It was obvious that they were money-grubbing trendies. And I've never had any sympathy for such losers.
     Then, in 1999 (I think), I logged on to Monty Colvin's website. He had a blog about the VH1's Top 100 Hard Rock Acts of All Time show. While Monty was glad that King's X made the list, he was upset that a band I'd never heard of had been ignored: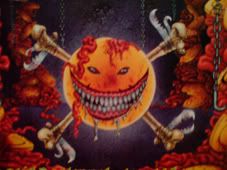 Since I'd never heard of the Wildhearts, I quickly searched the internet. Luckily, one fan had posted two of their songs on his website: "Suckerpunch" and "Lilly's Garden". Between those two tracks, I knew I'd found an amazing band that could be heavy and melodic as well as not-so heavy and melodic. So I bought Earth vs. the Wildhearts to see if this band was consistently awesome or just sporadic. As soon as I read their song titles ("My Baby is a Headfuck", "Love You 'Till I Don't", "Loveshit", etc.) their gritty charm had won me over. It only took one listen to Earth vs. before I realized I'd found a debut album as insanely, earth-shatteringly brilliant as Guns n' Roses' Appetite for Destruction. Every track on this thirteen song masterpiece is chock full of catchy melodies, intelligent rebellious lyrics, brilliant musicianship, and riff after riff after motherfucking riff. In short, all of the raw danger that rock n' roll had been missing since 1987 (for me, at least). I listened to this CD nonstop, constantly proclaiming, "THIS is what pop punk SHOULD sound like!" But the lable "pop punk" doesn't adequately describe their sound. Imagine everything that's brilliant about the Beatles, Cheap Trick, Metallica, Motorhead, the Sex Pistols, the Ramones, and Kiss...all wrapped up in one insane, British package.
     I couldn't believe that no one in the United States seemed to know who these guys were. Before long I'd spent a buttload of money (on E-bay and Amazon.com) acquiring every release the Wildhearts had blessed the world with. Then I stumbled upon an e-mail discussion group dedicated to the band. Fortunately, the Wildhearts' fans were every bit as cool. Newfound friends mailed b-sides from singles to me (since the band is famous for having b-sides that are better than their a-sides, you can imagine how awesome it was to get these tracks without having to buy all of the CD singles) as well as concert shirts, etc. From there, I went after every side project and post-Wildhearts band member's releases. Most of them (The Yo-Yo's, Honeycrack, Supershit 666, and Silver Ginger 5) are ridiculously brilliant as well.




     Stay tuned for part 3 of this here blog, in which I detail my further decent into punk madness!